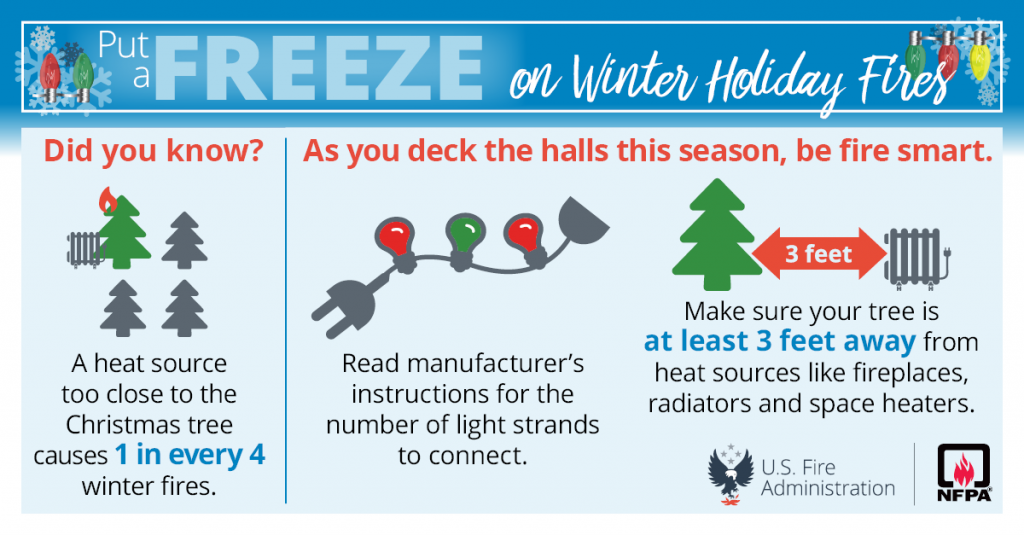 Did you know? A Heat Source Too Close to a Christmas Tree Causes 1 in Every 4 Winter Fires
A heat source too close to your Christmas Tree causes 1 in every 4 winter fires.
Read the manufacturer's instructions for the number of light strands to connect together.
Make sure your tree is at least 3 feet away from heat sources like fireplaces, radiators and space heaters.