We try to train as frequently as possible. However, there are one or two larger training sessions per month. When feasible and a photographer is available, we try to get some good pictures for the public to see what we do. We will be posting training pics here as soon as they become available.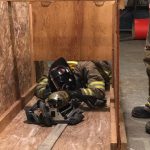 This gallery is from March 2019. We trained on Air Management while working through obstacles.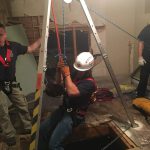 This gallery is from September 2018. We trained on Confined Space Rescue using the houses on church street that are going to be torn down.