Join our growing team today!

Northbridge Fire Department is looking for both Career and Paid On Call Fire Fighters.  If you are interested in helping our very busy community with over 3000 emergency calls per year, please read below or request more information by stopping by Headquarters to pick up an application or completing the form below.
Paid On Call Firefighter applicants must live in town but do not need previous training. We are in the process of organizing a training plan.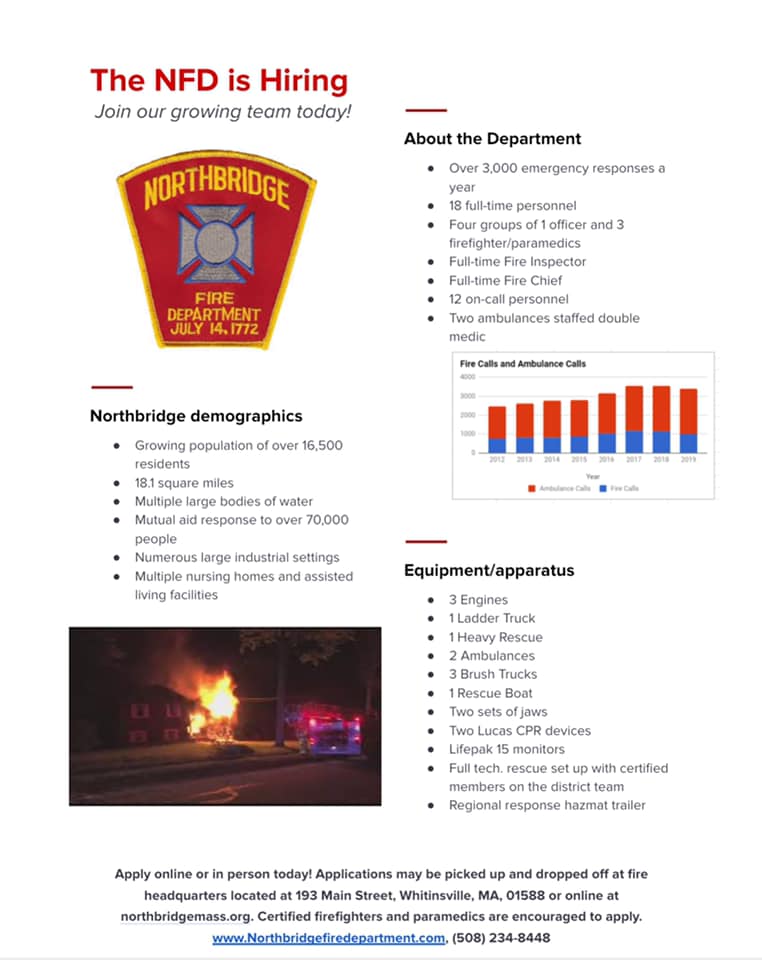 You can also request information using the form below.