Sharps Disposal Drop Off Sites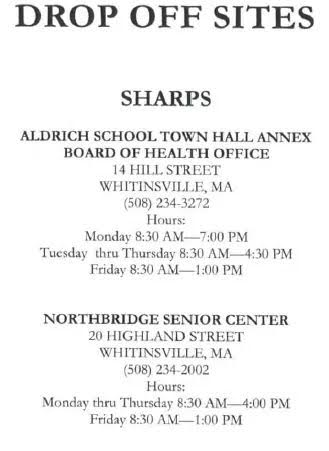 The Northbridge Fire Department and Northbridge Police Department are frequently asked if sharps and used syringes can be dropped off at either station.
The Fire and Police departments do not accept sharps or syringes.
The drop off sites in town as of 2019 are listed to the right.
Thank You
Northbridge Fire Department