2023 NFD Spaghetti Supper - Last one at the old firestation!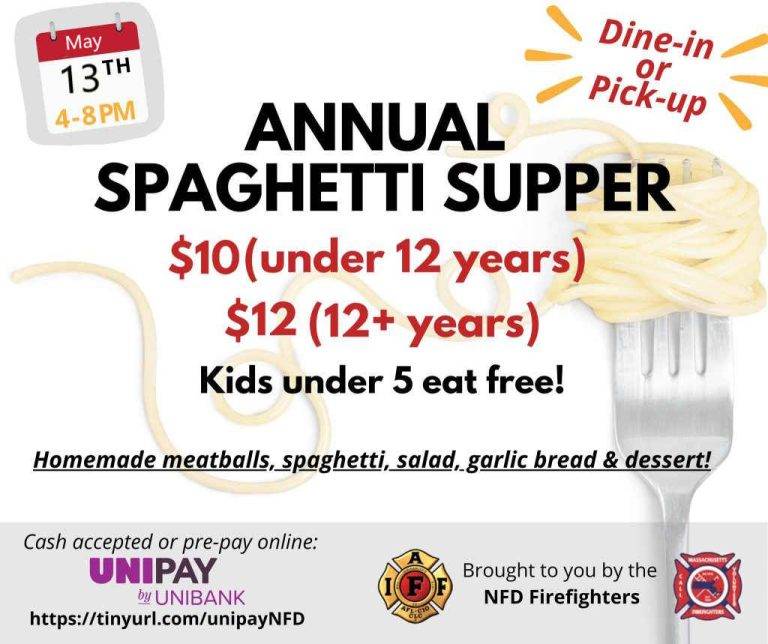 The Northbridge Fire Department will be holding the annual Pasta Supper in 2023 at the Northbridge Fire Department Headquarters. 
This will be (hopefully) the last Spaghetti Supper at the current fire station. This years Spaghetti Supper will be held on Saturday, May 13th from 4:00-8:00pm. You don't want to miss this delicious meal! Pre-payment options are now available for both dine-in and pick-up:
May 13th 2023, 4 – 8pm
Tickets are 
$10 for 12 years old and under.
$12 for Adults.
Kids under 5 eat free.
Payments can be made by Credit Card or Unipay (links below). We will also accept payment on site at the event.
You may pre-order your dinners by Credit Card below.
You may pre-order your dinners by Unipay below