2022 NFD Spaghetti Supper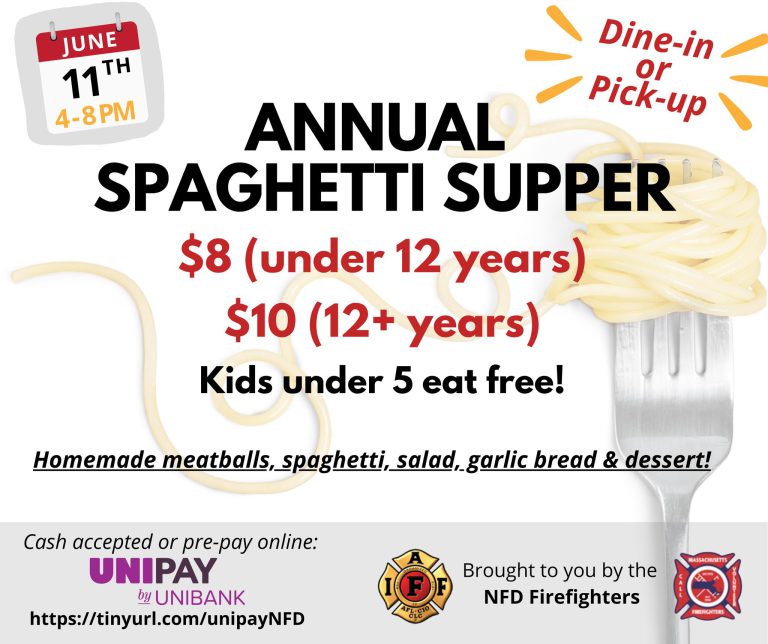 The Northbridge Fire Department will be holding the annual Pasta Supper in 2022 at the Northbridge Fire Department Headquarters. 
We're 3 weeks away from the Spaghetti Supper on Saturday, June 11th from 4:00-8:00pm. You don't want to miss this delicious meal! Pre-payment options are now available for both dine-in and pick-up:
June 11th 2022, 4 – 8pm
Tickets are 
$8 for 12 years old and under.
$10 for Adults.
Kids under 5 eat free.
Payments can be made by Credit Card or Unipay (links below). We will also accept payment on site at the event.
You may pre-order your dinners by Credit Card below.
You may pre-order your dinners by Unipay below
You may click or scan the QR code to pay using Unipay