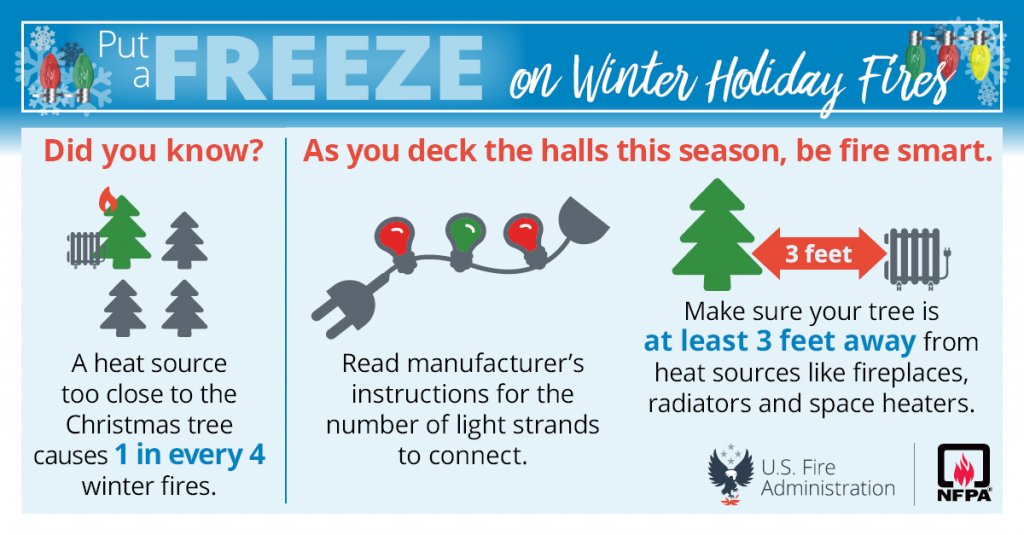 Did you know? A Heat Source Too Close to a Christmas Tree Causes 1 in Every 4 Winter Fires A heat source too close to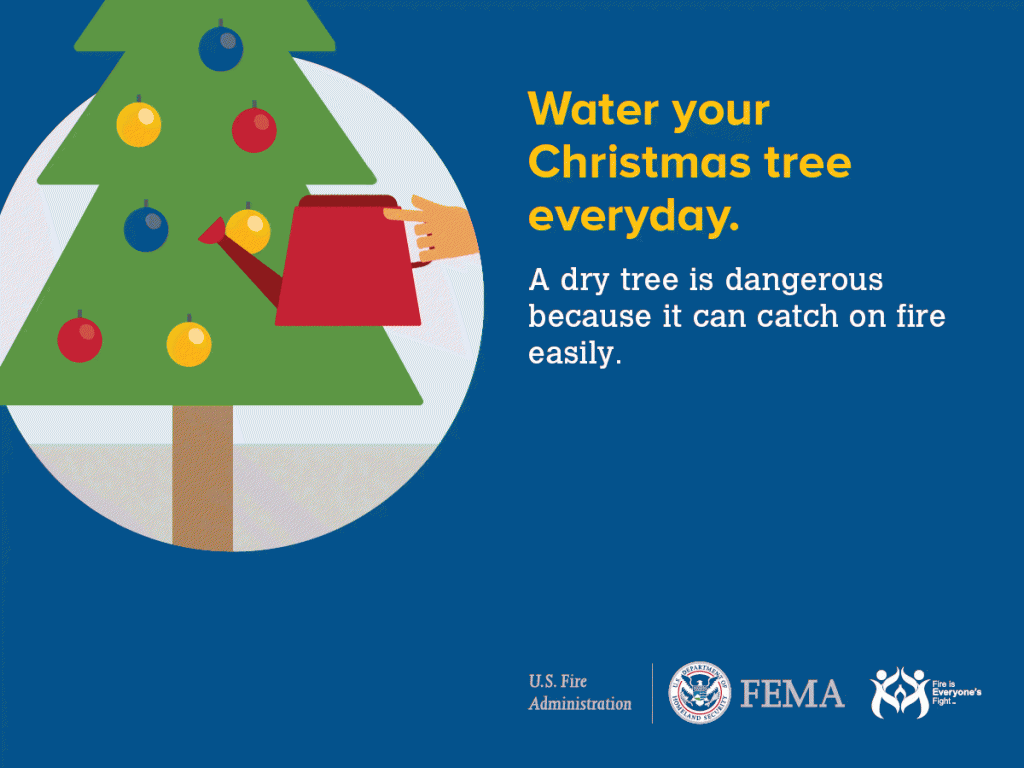 Water your Christmas tree everyday A dry tree is dangerous because it can catch on fire easily.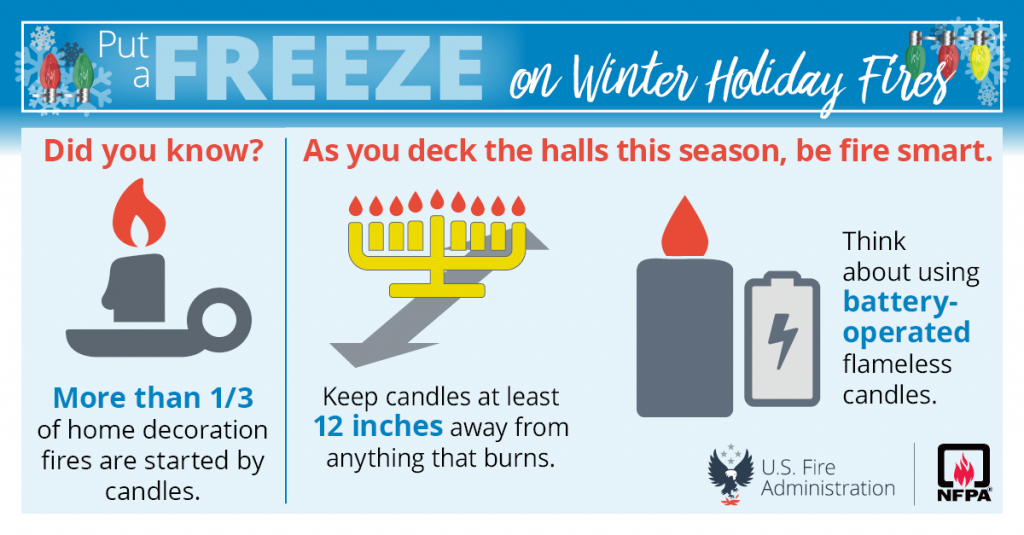 Did you know? More than 1/3 of home decoration fires are started by candles Keep candles at least 12 inches away from anything that burns.