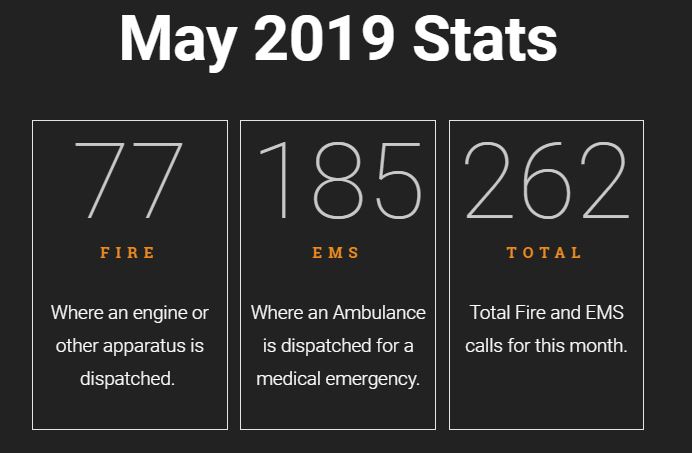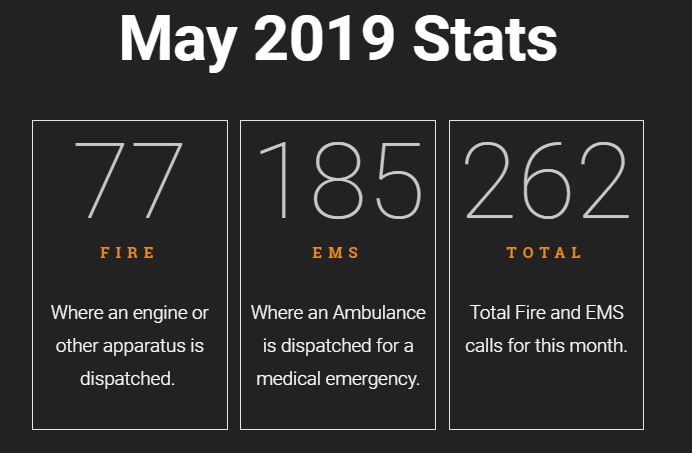 May 2019 NFD Call Statistics
Here are the May 2019 call stats. We also completed 61 inspections not included in the above numbers.
Note: A fire call may not be an actual fire. These would include smoke detector investigations and accidents or any other call where an engine is dispatched.