Name of Product: Edwards Mechanical Heat Detectors

Hazard: The recalled heat detectors can fail to activate in reaction to rising temperatures, posing a risk of failure to alert consumers to a fire.

Remedy: Replace
Edwards, a manufacturer of residential and commercial fire detection and alarm devices, in conjunction with the U.S. Consumer Product Safety Commission (CPSC), has announced a recall of certain heat detectors due to a failure to activate in reaction to rising temperatures, posing a risk of failure to alert consumers to a fire. It is important that this information be shared in order to raise awareness with system installers, and their commercial and residential customers who may have had these devices installed. My staff will also be advising our counterparts at the Department of Professional Licensure to help raise awareness of this recall among the appropriate licensed trade professionals.
This recall involves mechanical heat detectors used indoors to detect elevated temperatures as part of professionally installed fire detection systems for residential homes and businesses. In residential settings, this product is installed in kitchens, attics and garages for property protection. The recalled heat detectors do not detect smoke or make an audible sound, but rather act as sensors that trigger fire alarms or security panels when elevated heat is detected. The heat detectors can be mounted to walls or ceilings and are labeled with "135F" and "NOT A LIFE SAFETY DEVICE."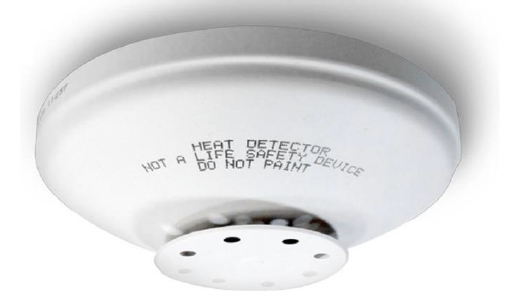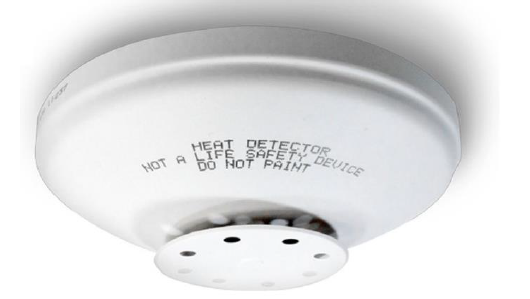 For a more information and a full list of recalled units see the below PDF files
Advisory-EdwardsHeatDet_Recall_20200716.pdf (240 downloads)
Edwards-280-Series-Mechanical-Heat-Detector-CPSC-Safety-Notice-20140.pdf (249 downloads)

Consumers who use the product in life-safety applications permitted by code (for example, in elevator shafts, or in lieu of smoke detectors, manual pull stations, or sprinklers in particular settings), or in residential attics or garages, should immediately contact a fire or security alarm professional for free replacement and installation of the heat detector.
Additional information is available in the attached CPSC safety notice.