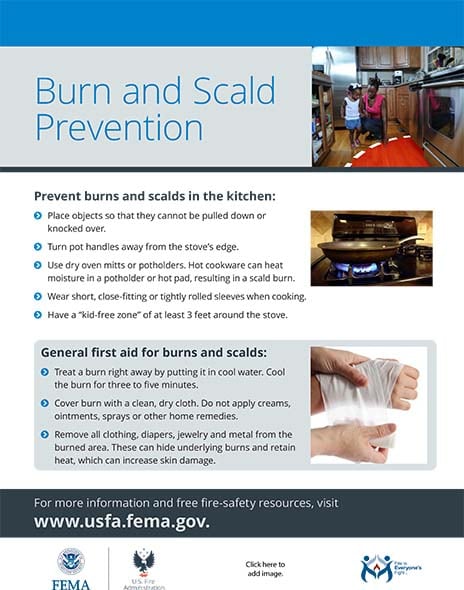 Download "Burn and Scald Prevention Flyer"

burn_and_scald_prevention_flyer.pdf – Downloaded 861 times – 174.64 KB
Prevent burns and scalds in the kitchen:
Place objects so that they cannot be pulled down or knocked over.
Turn pot handles away from the stove's edge.
Use dry oven mitts or potholders. Hot cookware can heat moisture in a potholder or hot pad, resulting in a scald burn.
Wear short, close-fitting or tightly rolled sleeves when cooking.
Have a "kid-free zone" of at least 3 feet around the stove.